Starbucks Corporation is a market leader in the retail of specialty coffee. Products available for consumers include coffee (More than 30 blends and single‐origin premium coffees), Starbucks bottled Frappuccino, espresso drinks, Starbucks Ice Cream, Tazo teas fine pastries and other delectable treats to please the taste buds.
They operate in 80 countries worldwide, with close to 29 000 stores, of which 15 000 are in the United States. The chain looks to China (where they aim to open more than 5000 stores by 2021) for attractive growth opportunities though they still continue to open new stores in the US.
The group is embarking on a long term plan to grow same-store sales, add new units and generate adjusted earnings per share (EPS) expansion of at least 10%. The licencing agreement with Nestle should improve global sales growth, as Nestle dominates most international markets. The company plans to accelerate growth in its key U.S. and China markets. Opening new stores and expanding delivery are the primary focuses in China, while growth in the U.S. will come from a balance of same-store sales increases and new units.
The company started trading publicly in 1992 at $0.53 a share and today (22.03.2019) it trades at around $71.96 per share. That's a cumulative return of 20,596%.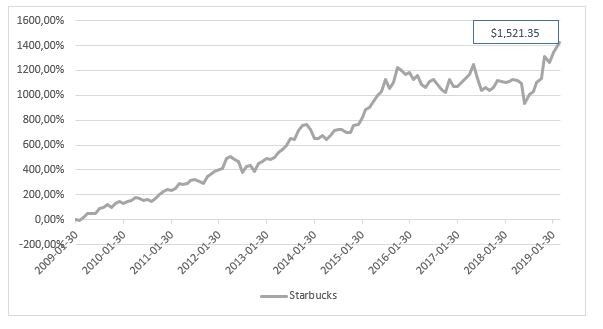 Graph: Value of 100 invested for 10 years with Starbucks Corporation
You can buy the Emperor Core International Managed portfolio on EasyEquities or the Starbucks Corporation stock.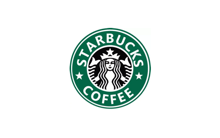 Until Next Time