It is useful for an investor to look at the underlying holdings of a bundle to get an appreciation of the investment style of that bundle manager.
Emperor employs an algorithmic approach to its bundle construction and this article is focused on one of our key South African equity holdings, Mondi.
Mondi manufactures and develops packaging solutions and produce paper and plastic films among other things. They operate in Europe, Russia, North America and South Africa. Mondi is currently working on improving their digital footprint because they understand the importance of increasing customer satisfaction and accessibility.
In the ten years to December 2018, Mondi has delivered 858% return (compared to the top 40 at 140%) and 80% of the time (8 out of ten years) their annual returns were positive. The resources sector has been leading and for the year to date the share is up a beautiful 13%. Emperor selects Mondi for its quality and value characteristics and we view the company as a long-term holding in sector given structural cost advantages, margins, return on capital, balance sheet flexibility and diversified business model. It's a bit more volatile than the market but with greater risk comes greater reward.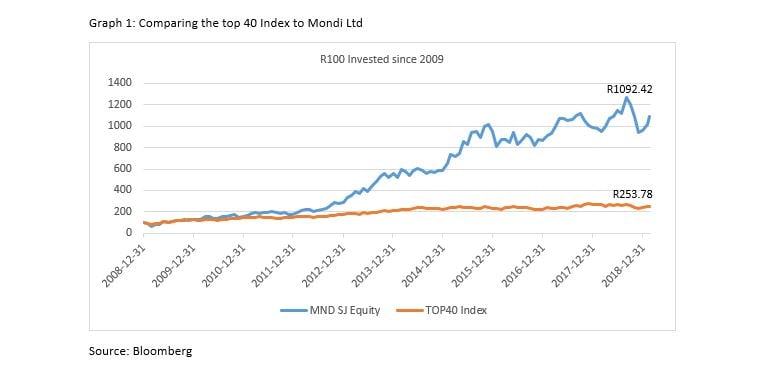 Until Next Time!