Italtile turns 50 in 2019 – Happy 50th to them! They are a retailer and manufacturer of quality tiles and sanitary ware among other things. They have a footprint in 7 African countries. Nationally they operate through a network of reputable retail outlets, among these are: Italtile, CTM and TopT.
CTM, the country's largest tile and bathroom retailer, is represented by 85 stores in South and East Africa. It caters to the middle income group, while Italtile Retail offers a luxurious shopping experience for both commercial and residential clients.
The group has made some profitable investment decisions. They acquired a 95% stake in Ceramic Industries, a company that manufactures porcelain floor tiles, ceramic wall and floor tiles, vitreous china sanitary ware and acrylic baths and shower trays. They also have a 71% stake in Ezee Tile that manufactures grout, adhesives and paint.
Italtile forms part of our dividend building block. This is because they have paid consistent and growing dividends over a number of years. More recently their interim financial results showed dividend growth of 29% in the six months ended December 2018. We currently hold this share in our enhanced range of bundles.
Graph: Italtile 10 year graph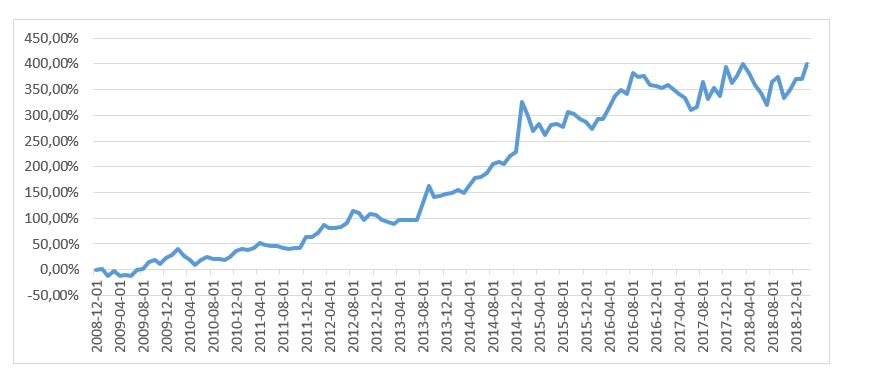 Until Next Time!